Mallorca Car Rental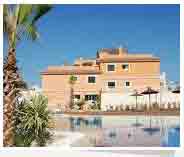 With our comfortable Mallorca car rental service you can get around the island in ease, enjoying all that Mallorca has to offer its tourists on holiday. The beautiful Island of Mallorca, located in the country of Spain, boasts beautiful attractions which are worth visiting. We offer special Mallorca car hire deals that suits the budget and requirements of all the travelers. You can book the cars online or on phone through easy online booking system. We also offer wide range of pick up and drop off Mallorca car rental locations.


Mallorca - Highlights


From the very moment you set foot on this beautiful island, you are enchanted. There are many fun things to do, beautiful things to see and of course many fine dining establishment to sample from. This island has some of the richest human history of any kind you might have learned about before. Between 6000-4000 BC, also known as the Paleolithic Period, human inhabited this island, and some of their traces have been discovered. It was also inhabited in 123 BC, by Romans, under Quintus Caecilius Metellus Balearicus, Approximately 3,000 people lived there, under his rule; a combination of Romans and Iberians. Rent a car in Mallorca is the easiest and low-cost option through which travelers can explore all the attractive destinations.


The main crops, during that period were olives, winemaking and salt mining. After that, in approximately 426, the East Germanic tribe known as the Vandals attacked the island; then the Byzantine Empire conquered and flourished till 760, when Muslim raiders attacked; then the Moors in 902 and until about 1229, when King James 1 of Aragon took over, this island was well-fought over. There are so many memories of all of these attacks and settlements that you can avail Mallorca car rental service and explore the beautiful sights and historic areas of this city.


There are two mountain regions on Mallorca, and it is never too hot in the peak of August, at just over 84 degree; nor too cool in the winters at about 50 degrees in January and December, respectively. You can visit areas where winemaking is still continuing in tradition. Additionally, you can visit mountains or the plains; they are both fabulous to visit.


Book your Mallorca car hire now!