San Sebastian Car Rental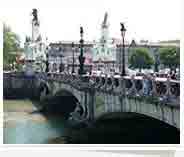 The inviting city of San Sebastian in Spain is also known as Donostia-San Sebastián and is the capital city of the province of Gipuzkoa in the Basque Country.
This city is best known across the country for its rich cultural lineage that attracts art enthusiasts and culture mavens from different corners of the world. If you too are looking for a high dose of culture on your trip to Spain, do not forget to make advance arrangements for a trip to San Sebastian. Nothing works better than car hiring services, if you want to make full of use of the San Sebastian trip.
As this city is always bustling with tourists all round the year, it is highly recommended that you make flight and hotel bookings for San Sebastian much in advance. In addition to that, you can contact Best Spain Car Rental to hire a car of your choice during the entire duration of your stay in San Sebastian. This will afford you the luxury to get around the city at your own pace and eliminate the need of calling a taxi service every time you step out of your hotel for sightseeing, shopping, dining or clubbing.
Coming back to the cultural attractions of San Sebastian, the city hosts events and festivals year round that range from international film festivals to dance festivals and art and cultural fairs. Some of the most popular cultural events held in the city are San Sebastián International Film Festival that takes place in the month of September, San Sebastián's Jazz Festival that is scheduled every year in the month of July and Street Zinema that is an international audiovisual festival which explores contemporary art and urban cultures. Undertake a car hiring service and ensure that you do not miss out on a single program or festivity.
In fact, San Sebastián's Jazz Festival is one of the longest and continuously running Jazz Festival in the whole of Europe. Many tourists also come to San Sebastian to take part in the week long festivity that takes place during Basque Week that takes place every year in the beginning of the month of September. Poets, stone lifting contests, oxen wagers and dance shows are some of the patent features of Basque Week celebration.
Apart from participating in cultural events, tourists can go sightseeing in San Sebastian and cover its various attractions such as the Aquarium, Naval Museum, Museo de San Telmo, Monte Urgull and Funicular to the top of Monte Igueldo. You can visit all this and much more with a rented car from Best Spain Car Rental, the most trusted name in the country when it comes to car rentals.